Lobbying legislators to look a lot different; Fewer bills to get day in sun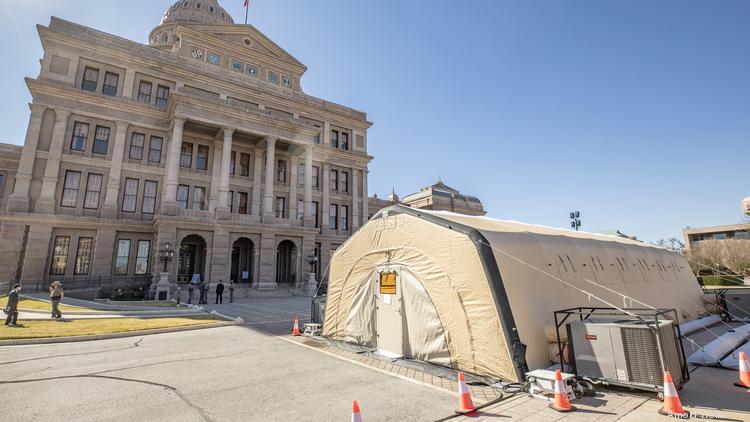 The 2021 Texas legislative session is destined to be unlike any other.
As the weeks before the 87th Legislature turned into days, it seemed more was up in the air than was settled about how lawmakers would operate in the throes of the Covid-19 pandemic.
How much access will the public have to the proceedings? What will Covid-19 precautions look like? Will remote testimony be allowed?
Answers are finally starting to arrive, as Lt. Gov. Dan Patrick on Jan. 4 released protocols for the opening day of the Senate, set for Jan. 12. The rules arrived on the same day the Capitol reopened to the public; a Covid-19 testing tent has been pitched on the grounds, with guests encouraged to take a 15-minute rapid test before entering the building. Guests with a negative test result will receive a green button that can easily be pinned to a lapel, said John R. Pitts, founder of lobbying group Texas Star Alliance, who received a Covid test at the Capitol on Jan. 4.
"It's a scarlet letter if your lapel is vacant," Pitts said.
Patrick's protocols include mandatory testing for Senators and staffers upon entry into the Capitol, along with a reduced headcount and scope for the opening day ceremonial session. The protocols do not mention mandatory face coverings, perhaps foreshadowing a lengthy debate on the subject. Once the Legislature convenes, Senators will have to vote on protocols and rules for the first 60 days of the session.
"One of the concerns is that there are some members that don't want to wear masks," Pitts said. "There are 181 members of the Legislature, and they reflect Texas."
Holly DeShields, who has been working in the Legislature since 1999 and is co-director of the Austin office of McGuireWoods Consulting LLC, said 2021 is shaping up as "atypical."
"Everything is on the table, and we're going to have two sides to it all," she said. "Not everybody is going to be happy once all the rules are laid out."
The uncertainty has sent lobbyists scrambling to find contact information for legislators and staff, knowing that more conversations will take place by phone or text in 2021. Lobbyists are also ramping up efforts to reach legislators through digital channels such as targeted advertising on social media.
"It was sort of complementary to lobbying efforts last [session]," Jim Arnold, an experienced lobbyist and principal of Arnold Public Affairs, said in late December. "This year, it may be one of the best ways you can get your client's issues in front of them."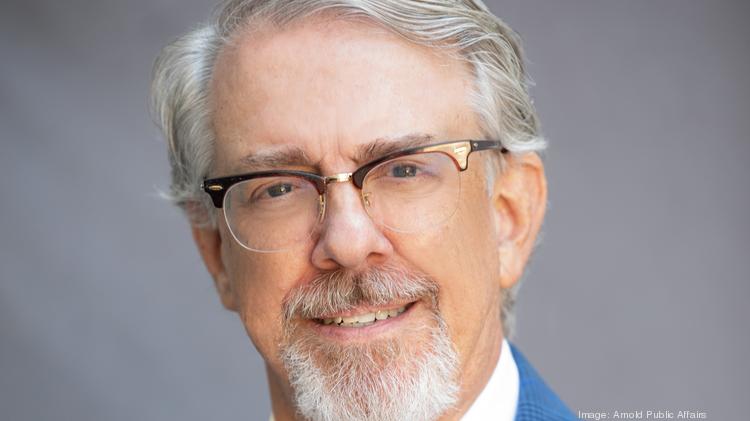 Lobbyists expect that issue-specific advocacy days at the Capitol — such as those for manufacturers or Realtors — will be eliminated or severely pared back for the 2021 session. Meanwhile, they expect fewer bills to be passed and committees to meet less regularly in an effort to limit the risk of a Covid-19 outbreak.
Still, the Texas Association of Business plans to have four lobbyists on the ground during the 87th Legislature, said Aaron Cox, TAB's vice president of chamber relations.
"When we have to and when we need to and can, we will be in the building talking to legislators," Cox said. "I think day-to-day, in the building, there will likely be fewer people, just because of the constraints on space. But I don't think that we'll eliminate face-to-face altogether."
What's clear is that business as usual will not be an option in 2021.
"I cannot imagine sitting in a crowded hearing room like we used to do for hours on end, breathing that same air," said Janis Carter, principal as Texas Star Alliance, a lobbying firm. "There's no way I would do that."
Also weighing on the Capitol's key players this year: How to make up a multibillion-dollar budget shortfall, precipitated by steep declines in state revenue from taxes on sales and oil and gas.
Major issues this session could include education funding, protections for businesses against Covid-19 lawsuits, Medicaid expansion, increasing broadband connectivity throughout the state, maintaining economic development tools and the consideration of new revenue generators such as expanding access to cannabis products, permitting in-person or online sports gambling, or even allowing casinos to operate in Texas.
Lobbyists said online sports gambling companies such as DraftKings and BetMGM are among those that have "hired up" ahead of the legislative session. Sheldon Adelson's Las Vegas Sands Corp. — a casino and resort company — is said to be active ahead of the 87th Legislature.
"I think it will get a lot of attention this coming session, more so than it has ever," Pitts said.
Exactly how aggressive legislators will be during the session might depend on what the Texas comptroller's office says in the days before the 87th Texas Legislature convenes on Jan. 12. Comptroller Glenn Hegar is expected to provide updated revenue figures right as the session is beginning.
Hegar in July predicted a $4.6 billion shortfall due to volatility with oil prices early in the pandemic and the general economic contraction caused by the coronavirus. More recently, however, Hegar has indicated that the forecast has improved slightly. Until the final budget shortfall is revealed, lobbyists interviewed could only speculate — one estimated a shortfall between $3.5 billion and $4 billion.
When asked to make predictions about what the 2021 legislative session might have in store, most of the lobbyists interviewed declined to go much further than predicting that a balanced budget would be passed. But Arnold predicted that legislators will be in session throughout the summer because of one or more special sessions, either for redistricting or to make up for time lost during the regular session.
"I think that if you work at the Capitol, you better have travel insurance if you're planning a trip in July," Arnold said.
---
2021 LEGISLATIVE TIMELINE
January 12: 87th Legislature convenes
March 12: 60-day bill filing deadline
May 31: Legislature adjourns
June 20: Deadline for Gov. Abbott to sign or veto legislation
August 30: Effective date for passed bills